About Murrun
Overview
Murrun Environmental Technology, as one of leading manufacturers of concrete admixtures materials in China, operate 3 manufacturing factories with the production about concrete admixtures materials and cellulose ether also with surfactants chemicals. 
The company is committed to advancing its leading position in the construction chemicals by way of investment and by undertaking primary research and development work to produce tailor-made product formulations that meet specified customer requirements, particularly in the field of water reducing agent, which is facilitated development of several special product which reside in the domain of guarded technology.
Research and Development
R&D at Murrun is active in developing new formulations of high performance water reducing agent. Our strength is to formulate products that are tailored-made meet specific requirements and to this end we work in close contact with our customers and provide technical support whenever required.
---
Quality Control & Environmental Management System (EMS)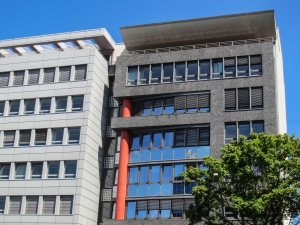 Quality Control
"Guaranteeing quality" is the most important objective of QC department. The department personnel proactively co –ordinates with the operations to achieve the objective and support the ISO protocol. Department have the ability to develop and validate the test methods in house. All the records are very well documented and in case of any quality issues, tracebility of all the data can very easily be accomplished. This means that our customer can be sure that the product and service we offer are of consistent quality, our goal is to maintain the highest standards and value for every customer.Analysis of materials is carried out at every stage starting from receipt of raw materials, intermediates and finished products at pre specified frequencies as lay down in ISO manual.
The laboratories are equipped with modern and state of art instruments like Gas Chromatograph, Atomic Absorption Spectrometer, FTIR, HPLC, Ion Chromatograph, UV- Spectrophotometer, Autotitrators, Karl fisher Titrators and TOC analyzer. The laboratory instruments are constantly updated which give us a vital competitive edge, allowing our customers – to improve the quality of products.
Laboratory personnel are trained in specific areas and are dedicated in helping solve customer's problems.Computerized library resources plus the support of our R&D laboratories, enable us to deal with many varied questions.
Environmental Management System (EMS):
The company has implemented an environmental management system (EMS) based on the ISO 14001 and ISO 9001 standards requirements as a way of demonstrating environmental leadership, commitment to continual improvement and environmental responsibility to all parties involved or concerned with the existence and continuity of Murrun.
overs the primary components and all elements involved in the standard to produce a framework for managing and continually improving environmental performance.
Customer Service
Over past 20 years of operations Murrun is having excellent track record of 'after sales-service' and 'technical support' to its valued customers by maintaining highest standards prevailing in the Industry.
Presently Murrun is having more than 300 highly satisfied client base spread all over the world. While Murrun is committed to its existing customers by continuous improvement and development, it is confident to expand its customer base over the days to come.
---